There are some basic common sense rules that you should consider before you go practicing our sport. Kitesurfing rules before your session.

1.– Check the forecast on different webpages.  If you have the phone of a kite friend which is living near the area for the expected conditions, check with him.
If you are going to learn kitesurfing or to practice in Mallorca, here you have a report about the best period of the year and what can you expect.
WIND INFO IN MALLORCA
Wind and weather in Mallorca
2.– If after your last session you did all well, you should have the lines of your kitebar untangled, also your wetsuit should be dry from your last session, therefore do all things well after your kite session, this will save you time and troubles on the next one.
3.– It's important to have some maintenance,  have your fins and footstraps tested with a screwdriver before hitting the water, check also your depower rope, the briddles and pulleys should be checked also and kept in good condition.

4.– Before living home make sure you take with you all what you are going to need, it is a good idea to carry also something to drink and eat and something warm to dress once your session is over.
5.– If you can, better take with you two boards of different sizes, the wind may go up or down.  Also -if you have them- 3 kites, one over and one under the ideal size for the forecasted wind conditions.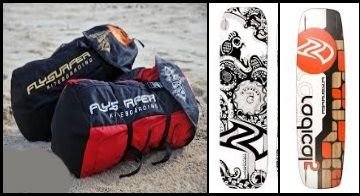 6.– Though on our island, Mallorca, it is not a priority, check also the tide chart and at what point the spot works better. Tide differences here are not so noticeable but if you are kitesurfing in other spots or during your kite holidays, tides could be of capital importance.
7.– If possible, go kiting better with your kite friends. Kiting alone can be a great feeling, when you have the beach all to yourself but kiting with friends is safer.  Your will feel safer to know that if something goes wrong, there's somebody around that may notice it and could give you a hand, and, in any case, it is good to speak to people before the session and discuss the conditions and chose the right kite size.

Somebody better keep an eye on you while you are kitesurfing
8.– If, by instance, your smallest kite is a 8m and everyone else is on a smaller kite you should probably not go out,  if overpowered, this is definitely better than drowning, breaking your gear or have to be forced to abandone it when you are out and far from shore.
9.– And the last advice but perhaps the most important of all, if you are in doubt don't go out. Even if the conditions are great.  Remember, kitesurfing it is a risk activity, it is up to you to accept just the right amount of risk.
10.-Remember, the lesser risk it is always the better choice.