Last month we received a young couple from Denmark.
They became a kite club members of Asociacion Aprende a Navegar and they took 2 day kite lessons in which the first 3 hours of lessons are included in the membership fee
How their kitesurfing course evolved
Both of them had a great time, enjoying their kite lessons and performed very well from the early stages of their training and, on the second day of it, the guy started with his first waterstart.
It should be noticed that there was really light wind days but thanks to our extra light kite equipment, the kites Peak from Flysurfer German brand, we could have the kite lessons in spite of the poor wind conditions.
While other kitesurfing schools, insisting on stubbornly using their inflatable tube kites, even knowing that they are very heavy and with little wind they simply do not fly without much success.
Our lessons where an example to be followed. We started by the first light breeze, follow our training went smoothly without any problem and right by the end of our lessons when we were already leaving the beach, the breeze grew a little, barely to allow to star flying tube inflatable kites but without the guarantee that they would keep flying until the end of they programed lessons … a matter of choice and right decision which sadly many people resist to see …
Through the following pictures we will see both of our Danish students starting kite lessons, progressing with ease and standing up on the kiteboard by the end of their kitesurfing course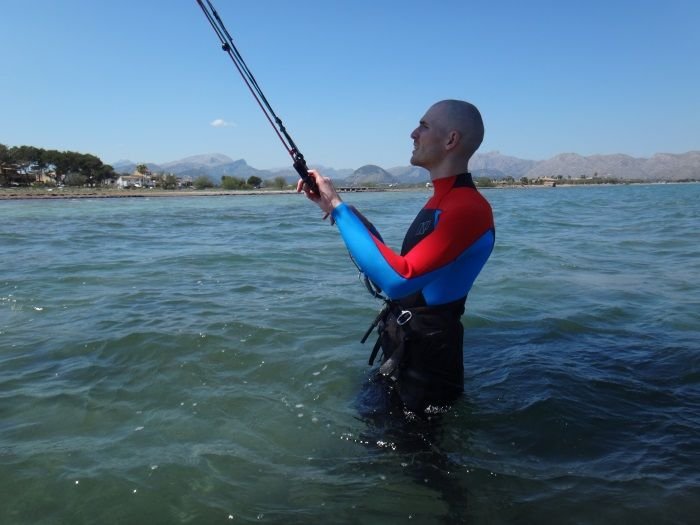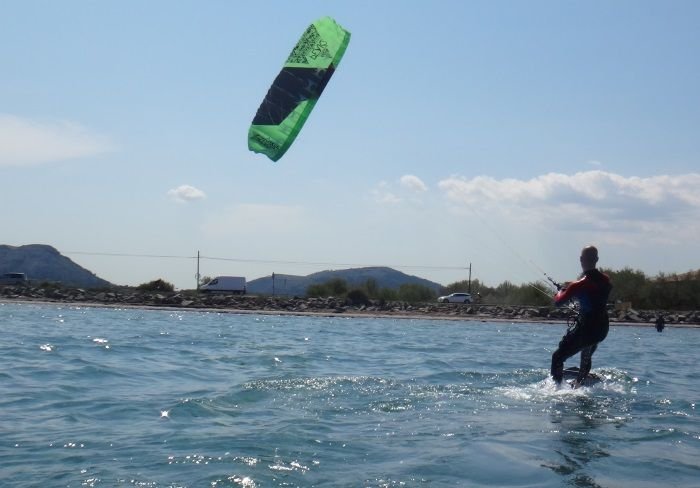 The equipment used during their -light wind days kite lessons- was a Flysurfer kite Peak model of 12 mts size and the kiteboad, a Flysurfer XL model.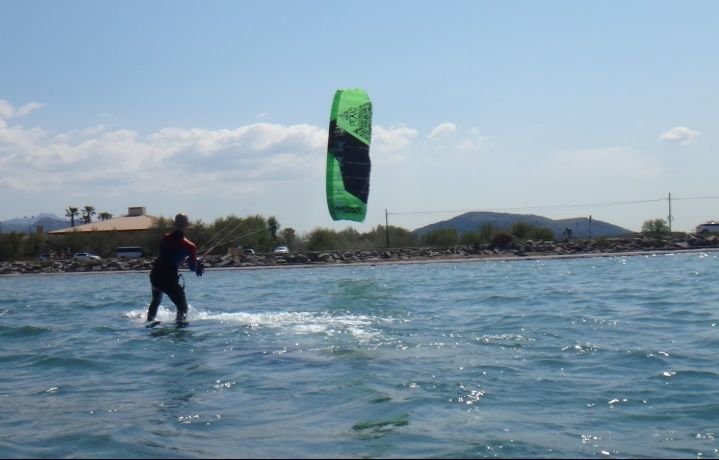 We are very proud to see how well both performed and took advantage of their kite holidays in Alcudia.
We wish to have them back with us this summer.
Do you want to learn kitesurfing in Vung Tau?
Book your course here at the best price

To contact the school click here