Pollensa Bay is a nature reserve. The Nature Park is the only area on Mallorca in which kitesurfing lessons and practices of this sport is allowed on the island.  This is our kitespot Mallorca.

The Bay of Pollensa in North Mallorca is where the Park of S'Albufereta is situated. The park goes from the area known as Es Barcares, on the right side of the bay until the area right after the restaurant Can Cuarassa, situated at the beach front in the road from Alcudia towards Puerto Pollensa.
The Balear Institute of Nature – IBANAT – regulates all activities in the protected area of the Natural Park of S 'Albufereta.
Here is a video taken from a dron about S'Albufereta Nature Park and our kitespot.
Between the 1st of March and the 30th of June there is a restriction of use in some specific areas of the park.
During the months of special restriction due to the clover bird nesting, the park is subjected to a strict regulation which has to be observed by all users.
Therefore, some parts of the park are closed to any human activity, while some parts are open to beach users and private kiters. The kiteschools authorized by the municipal authorities have a designed area for their kite lessons.
S'ALBUFERETA NATURE PARK
This special area on the park granted for IBANAT  for the activities of the kite schools is on the area of Es Barcares.
During the months of March April May and June, the legalized kite schools in Mallorca, all based in Pollensa Bay will have their teaching and kite courses in the eastern part of the park. The Nature Park is limited by the sea coast, the water is not considered part of the Nature Park.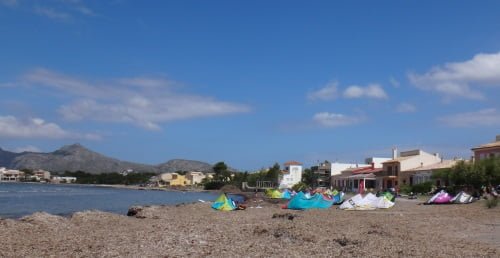 The sea of Pollensa Bay conform an space of shallow waters
very well oriented to winds arriving from W, NW, N, NNE, NE and East directions.
POLLENSA BAY KITESPOT MALLORCA
From 1th July, S'Albufereta Nature Park it is free of restrictions.
We recommend to all kiters and park users to respect the marked areas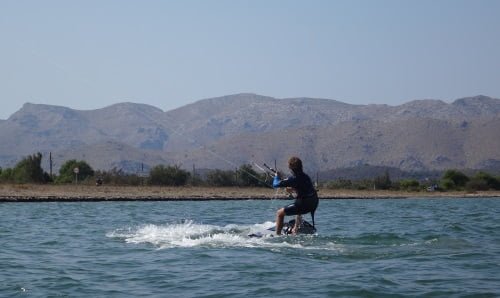 KITESPOT MALLORCA – Summer kite courses
In our summer kite spot we enjoy plenty of free space and no kiters masification.
Due to the shallow waters and the use of our special kite models which doesn't need to be pumped neither anchored on the beach area, we can launch our kites directly from the water.
This supposses a great advantage and allowes our lessons to be taken 300 mts to the left to the main spot
This is a fact, which is of great help for the teaching and exercises.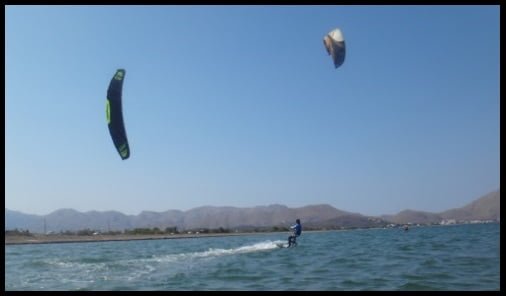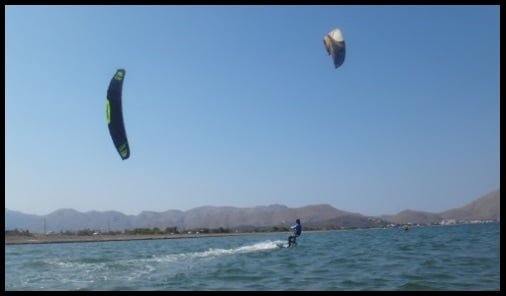 Contact us at MALLORCA KITESCHOOL and enjoy
the best kiteschool lessons and training in Mallorca
MORE INFO ABOUT
KITESURFING IN MALLORCA
https://kitesurfingmallorca.com/en/where-to-do-kitesurf-in-majorca/
http://kitesurfwindsurfmallorca.com/en/pollensa-bay-kite-spot-in-mallorca/