Kitesurfing Club Mallorca is Mallorca kite school of Asociacion Aprende a Navegar, non profit kiteclub. Few days ago we received a new member in our club

Our new member and now kite friend Magnus took the 3 days kite lessons which include on it, his 3 hours courtesy lessons included on his membership fee.
Although the days when Magnus had his lessons, he did not enjoyed the best wind conditions, since the wind direction was mostly south, which is side offshore, he managed to understand and acomplish very well from the early stages of his training and progression, and in the third day of lessons, on his first day of waterstarts with kite and kiteboard he started with the first rides.
Through the pictures of this blog entry we can see how Magnus started with his first waterstart and standing on the kiteboard and his rides in both directions.
The equipment Magnus used during his kite lessons was a Flysurfer kite, Peak model 9 mts  and a Flysurfer XL Kiteboad 170×50 cms.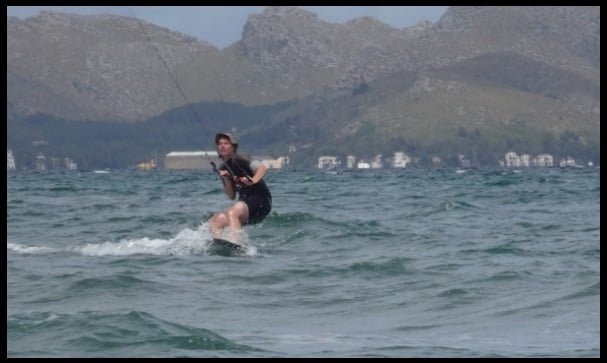 We wish Magnus a happy future as kiter and we are looking forward to see him again among us next year
Congratulations Magnus, a pleasure to count with you among our kiteclub members.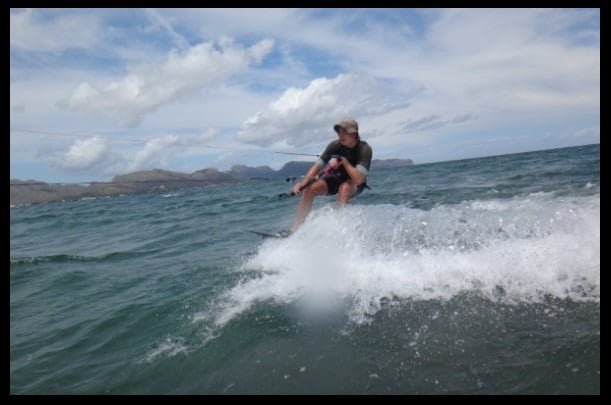 Important things you should know
Mallorca has a designated area for learning and practicing kitesurfing, this is the area known as Sa Marina, in Pollensa Bay.
Our kitespot gathers all the necessary ingredients to facilitate the learning and progression of kitesurfing, our sport.
http://mallorcakiteschool.com/en/kite-course/
It is evident that learning kitesurfing requires respecting several points which must be respected.
A.- Suitable wind conditions
B.- Sea without wave and flat
C.- Equipment suitable for wind conditions
D.- A simple and easily controllable kite
E.- And finally, an effective teaching method
Kitesurfing is a wind-driven water sport with a kite, a control bar with lines and a harness attached to the kiter's body which transfers the kite power required to help the kiter to kitesurf across the water on top of a small kiteboard.