Manuel arrives to the beach with serious intentions to progress on his kite lessons with www.mallorcakiteschool.com  Flysurfer Speed 4 Lotus and beginner's kite course.


Manuel's first step is to prepare the kite on the beach for its launching with the help of other kite club members and friends
they help him on the preparation and the right attachment of lines and kite
Manuel is checking all carefully before hitting the water
he is getting into the water to find the right angle to proceed to the kite launch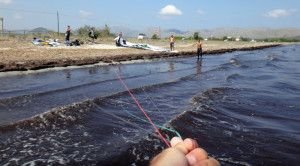 smoothly pulling from the center left line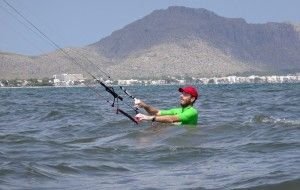 and up it goes!, no hassle, no troubles, the kite is up on the air
Now some bodydrag to feel the pulse of the kite and find the power zone of the kite, here a small vid
It was quite a while since the last time he came around, so, better a bit of warm up, to catch the kite control feeling again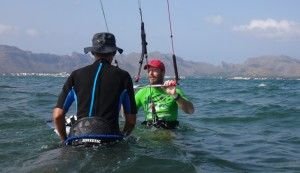 our friend and expert kitesurf teacher Michael, will take care of Manuel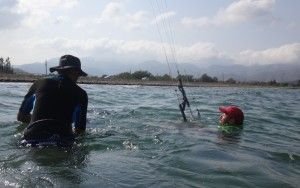 explain him the details  again of board positioning  and waterstart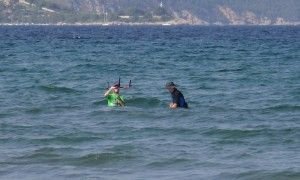 walk backwards for deeper waters -precaution is the key- the further away from the beach shore the safest for yourself and for everyone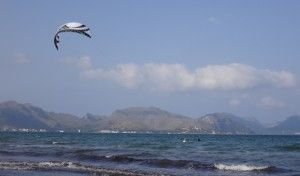 Manuel is first positioning on the kiteboard and then practicing with the kite bar movements
Manuel is caressing success, but remember, no pain no gain, all must be done precisely in order to stand up on the kite board and start riding
and now yes, he stands up on the kiteboard and start covering the first meters kitesurfing
The kiteboarding lessons made Manuel progressing until start riding
Congratulations!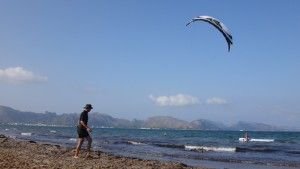 after half hour of kite rides left and right now it is time to land the kite
Manuel is landing the kite at 90 degrees on the wind window
Michael secures the kite on its upwind tip with a sand bag and Manuel returns to the beach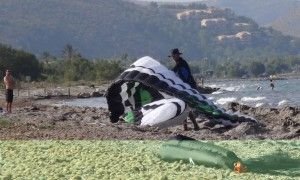 now it is time to join both kite tips and start folding it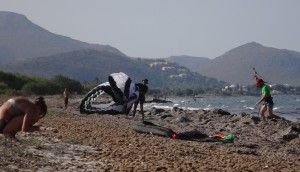 and life continues, our kite club members, back on the beach are relaxing.
One more happy kite day in Pollensa bay.