If you are planning to visite Mallorca for kitesurfing reasons, whether to learn kitesurfing or just to practice it, one of the first questions you have to ask yourself is : where will I lodge?   This blog entry is here to help you about it. Kitesurfing accommodation in Mallorca.


We should start by finding where it is allowed to kitesurf on the island and where not.  Mallorca has two seasons regarding kitesurfing, let's put it that way: the good one and the unpredictable one.
In favour of the first one we can say that it takes place during Spring and Summer, therefore air and water temperatures are great, but this is not the main reason to come through this part of the year.
The main reason is that we enjoy thermal winds which are going to make things rather predictable. The "good kitesurfing season" starts by April and ends by middle of September.
And … what about the rest of the year?  Well … no thermals, therefore we are depending of high and low pressure areas who come towards or near our island from one or another direction, meaning with this that there may be some wind, calms or storms.
About the first, some days maybe kiteable but mostly the wind is quite unpredictable, perhaps blowing for a while and dropping to almost nothing or just 0 in minutes.
About the second, calms in Mallorca mean real calms, that is beautiful blue skies and 0 wind for the whole day, or some days or a week or two or … the whole month.
And about the last, storms means bad weather and wind arriving from one or other direction.
Basically, winds from east will mean wet weather, if from south, southeast or south west, perhaps a little warmer wind and if from west or north, the most frequent during winter, cold and gusty winds.
Some storms may be of some use from the kitesurfing point of view but being always very careful, and, some storms, definitely to be avoided.  However, if planning to come to Mallorca to learn or improve your kitesurfing skills, the good times starts in April and end in September.
If about authorized kitesurfing areas, during tourist season from April to October, the only area is Pollensa Bay in Sa Marina on Alcudia municipality.
You may see some people kitesurfing in Can Pastilla or Sa Rapita or perhaps Son Serra de Marina beaches but they are ignoring the fact that beaches are packed with sunbathers and swimmers and it is not a good idea to kitesurf there, besides the fact that if caught kitesurfing, windsurfing, canoeing, etc,  near the shore you will receive a 3000 euros fine.
For more important information about both isues, weather and kite spots please check the following links:
Wind and weather in Mallorca
http://mallorcakiteschool.com/en/best-kitespots-and-best-time-to-kite-in-mallorca/
Where to Kitesurf in Mallorca
http://mallorcakiteschool.com/en/blog-kitesurfing/page/7/
KITESURFING MOST SUITABLE
ACCOMMODATION IN MALLORCA
Considering all the mentioned above, your best options start and end in finding accommodation in or near Puerto de Alcudia or Puerto Pollensa.
1.-  The nearest hotel to the kitesurfing area is Portblue Club Pollentia Hotel
https://www.portbluehotels.com/hotel/mallorca/en/clubpollentia-hotels-majorca

Which at the same time is our meeting point
for our kitesurfing lessons
2.-  Some affordable accommodation, pension or hostels in the area
http://www.pensionbellavista.com/?lang=en
Do you want to learn Kitesurf in Mallorca?
3.-  Our favorite lodging for relation price/quality
https://www.onahotels.com/en/aparthotel-garden-lago-majorca/
4.-  There's also ROC Hotels, a good choice.
Here we include you some photos of Port of Alcudia and Playas de Muro ROC HOTELS
http://www.roc-hotels.com/hoteles-en-espana/hoteles-en-mallorca/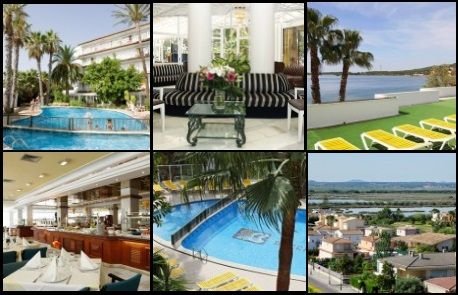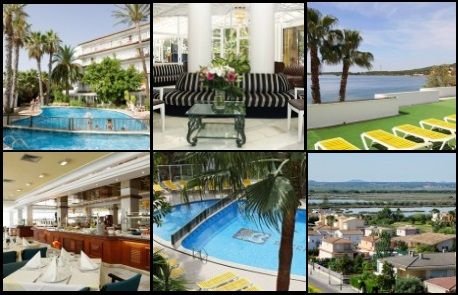 5.-  On webpages such as trivago.com or booking.com etc, you will find plenty accommodation.
https://www.trivago.es/puerto-de-alcudia-89396/hotel