This short blog post it is dedicated to Oualidia a little known Moroccan kitespot, both internationally but also locally. Oualidia – amazing kitespot in Morocco

AN AMAZING MOROCCAN KITESPOT
My visit to Oualidia took place in 2008, in April. The reason of that trip was because, taking advantage of my trip to visit a friend in Casablanca, we decided to find some new kitespot in the Moroccan coast, therefore we went down to the famous kitespot Essaouira.
Ours was the intention to kitesurf on this well known windsurfing spot, famous for its strong, I could almost say, wild winds… but in the way to the 500 kms trip we realized two things.
First, Essaouira it is quite far from Casablanca, too far I would say to notice that we ended up not liking it for a couple of reasons, because there was an absolute brutal amount of wind, 35 to 40 knots … and because the side effects of having chosen wrongly, went much much worse when we decided to enter a bar offering "spanish tapas" on a board in front of the bar.


Essaouira windy beach
Anyway, we got "so unwell" because the supossed "tapas" that after being three days in bed, so weak that we could barely move -except for running to the toilette- once recovered and as the wind did not went down from the 35 to 40 knots in Essaouira, there was not other choice tah change our first idea, therefore, we decided to return to Casablanca, and so, halfway of it, we discovered Oualidia.
OUALIDIA THE HIDDEN KITESURFING GEM
Oualidia beach is a kind of lagoon that is created through an inlet of the sea. By the way, I must say that all along its coast, Morocco has mostly rough seas and shorebreaks on its beaches that, on them, the waves on the shore make kitesurfing navigation rather difficult, for not describing it as impossible, therefore, as in Oualidia, the problem was simply solved except just in front that the entrance of the lagoon, and once inside the lagoon, we had two types of kitesurfing navigation possibilities.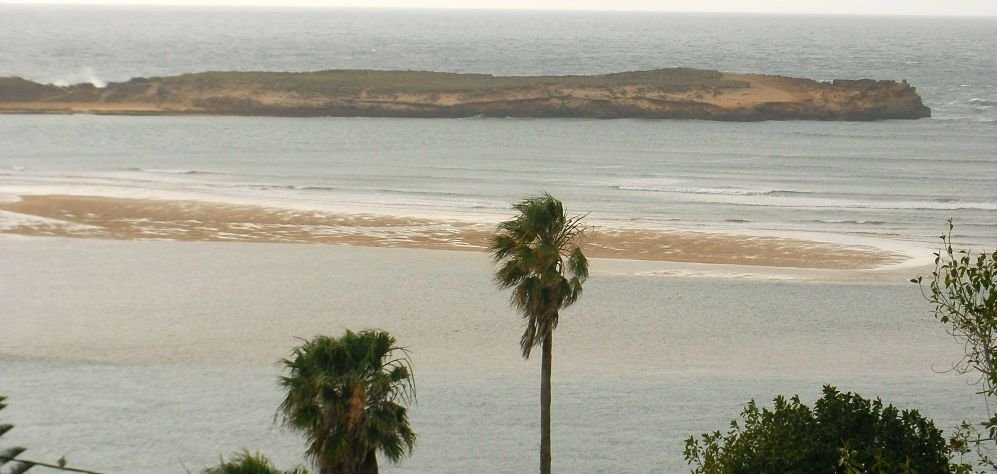 The first of them was sailing so that either we sailed upwind or downwing surrounding the lagoon, since the center of it was as a kind of sand island, sometimes covered by the water, some times in some parts of it just wet sand at low to mid tide, in high tide the "island" sand bank.
In fact, was covered by water to an approximate depth of 20 to 30 centimeters which produced just some small chop when you rided over the sand bank, in fact was not a major problem if you were always careful not to stick the fins of the board.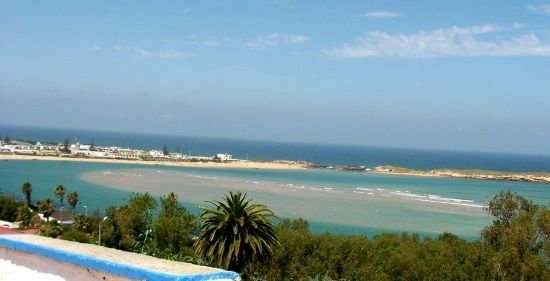 Being the second possibility of navigation to do it right in front of the entrance of the lagoon where, it was rather flat water with some half meter perfect waves rolling in towards the sand bank, but you should prevent not to ride over any of surfers which in a happy crowd were almost all the day enjoying their surfing.
My kite was an 8 meters kite Fluid ultra flat, and occasionally use the 12th Slingshot of my colleague. The kiteboard a 135×46 Crazy Fly.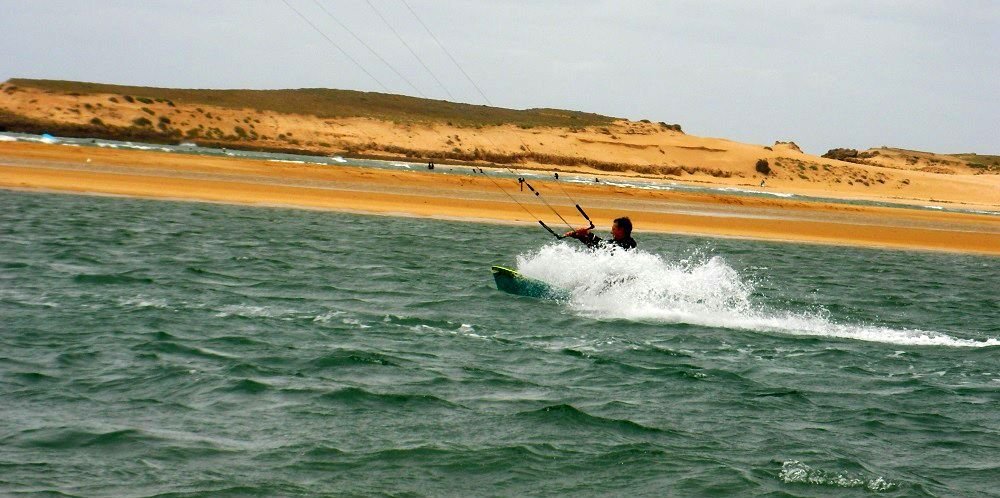 The truth is that we enjoyed three intense kitesurfing days and after the failure of Essaouira. We quite enjoyed the reasonable wind conditions and the charm of the kitespot.
For those who want to try new things, do not go "only" to Dahkla and especially if you are not afraid to travel to Muslim countries, Oualidia is a good kitesurfing option.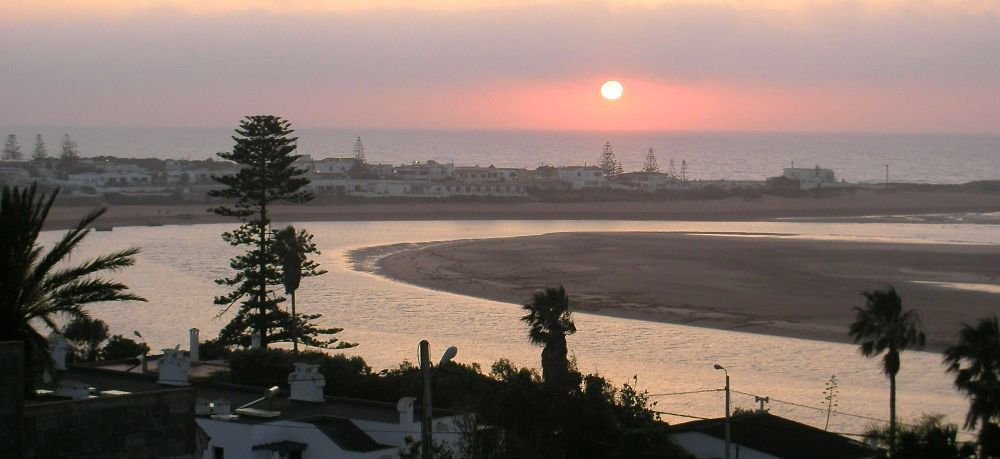 Oualidia – Unknown kitespot Morocco – mallorca kiteschool blog