Sebastian and Victor, twins, swedish nationals 11 years of age. Two lovely young birds which one day, in the future, will become a kiter. Two swedish kids and one day of kite lessons.

Their first training, taking place on our last day of "forced exil" 🙂 in the Es Barcares area of Pollensa bay.
Finally, the chorlitejo birds had enough time to start discovering life and learn to feed themselves on the bay shores. Holly 1th of July!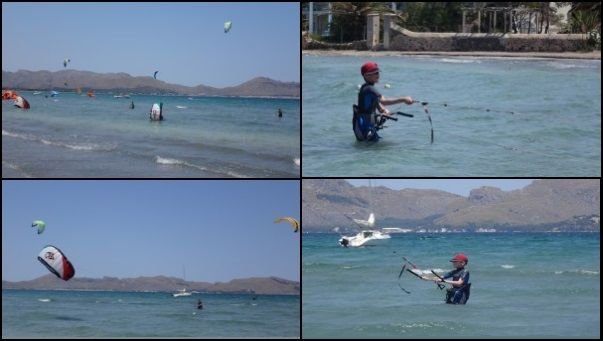 The kites, Flysurfer Viron, 4 and 2,5 mts. The wind, direction NE 10-12 knots. Both kites on the water, the lesson: learn how to relaunch your kite once it has fallen in the sea.
Victor starts pulling the left direction line and the kite starts turning towards this side of the wind window and relaunch without any problem.
Now pulls the kite bar towards himself with both hands -do you remember, guys?- and starts steering the kite towards the right and left side, always keeping the kite bar in the same plane of the kite, considering that as you pull one tip of the bar, the kite will start pivoting around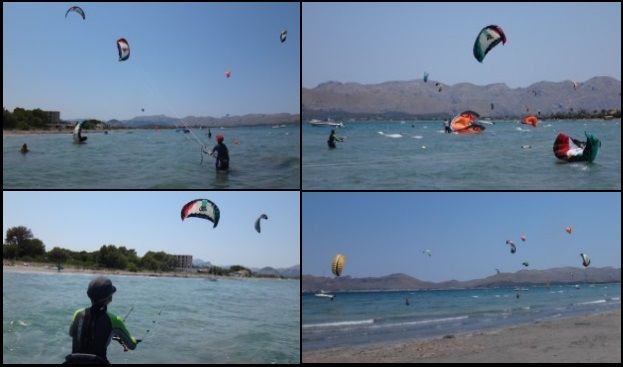 Now it is Sebastian turn, he is doing the same thing that his brother just did: Pull one side line and see how the kite is moving to the side of the wind window before turning around and catching air again
Viron kiteschool in Mallorca swedish kite courses  Sebastian kitesurfing Alcudia launching back the Viron pull right line for kite relaunch flysurfer kite
Both school Flysurfer kites are flying again and our young friends are enjoying their 3 hours /one day kitesurfing learning and practices with the best kite school www.mallorcakiteschool.com swedish kite course.
Two young projects of kiter/Mallorca kiteschool