Kitesurfing is a sport that does not require exceptional physical condition, so we can say that kitesurfing is for girls and they can learn in a few days.


Last May, we had a promotion among the schools of the municipality INCA, the third municipality in the number of inhabitants of our island.
Inca is a municipality of the Balearic Islands, Spain. It is the capital of the Raiguer region, on the island of Mallorca. It is located in the center of the island. It has the title city since 1900. Inca is the largest city near the bays of Alcudia and Pollensa.
Among the people who were interested in our kite courses, we would like to mention Kati. Kati is a sporty young lady who was interested in our sport.
Ist Kitesurfen für Mädchen?
Katy wanted to learn kitesurfing, she bought her membership in Club Aprende a Navegar, which is 100 euros per year membership.
After 3 hours of kite instruction, she has a good handle on her kite, from a trainer first to a 4 meter 4-line kite.
In her third hour of kite lessons, she ventured to practice a flysurfer peak of 6 meters.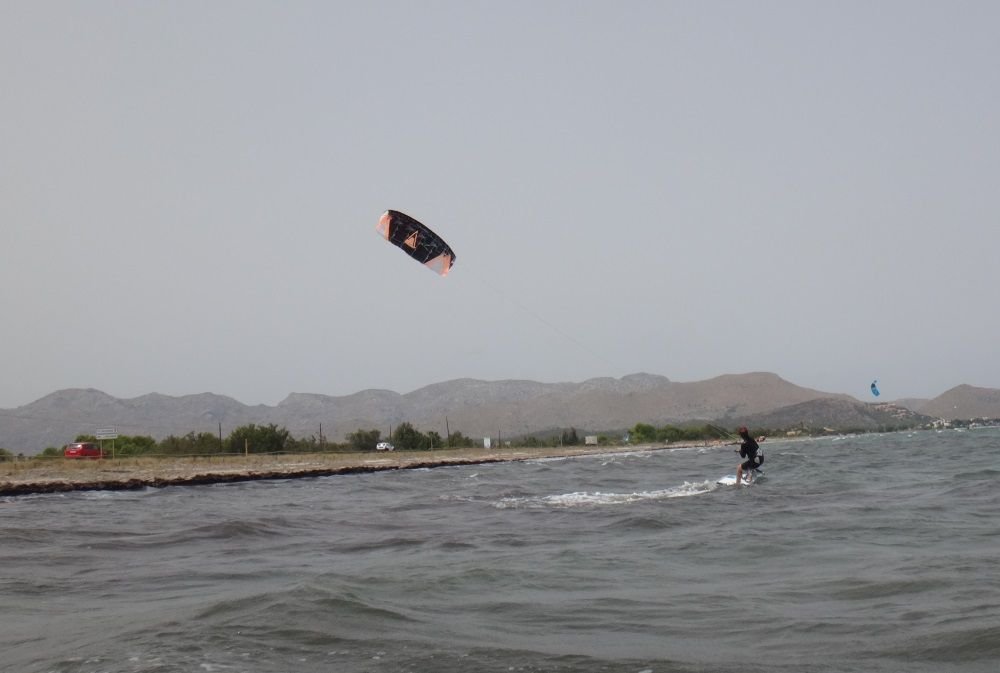 After half an hour, Kati had enough control over her kite to launch Water Launch and her first successful kitesurfing rides.
At her first water start Katy is standing on the kiteboard. At the end of her first day of kite instruction, Katy was over 500 meters in kitesurfing.
Another happy new kitesurfer in our club Kite Club Asociacion Aprende a Navegar – Mallorca Kite School.
Kitesurfing is a sport where the combination of attention, concentration, smoothness and anticipation is more than strength or muscle power.
For this reason, many girls who have learned kitesurfing on a regular day in the Bay of Pollensa on our island of Majorca, can be seen kitesurfing along the men's fleet.
Is kitesurfing a sport for girls? Yes sure! In any case!
https://kitesurfingmallorca.com/de/wo-man-kitesurfen-auf-mallorca-machen-kann/
http://mallorcakiteschool.com/maedchen-kiteschule-auf-mallorca/